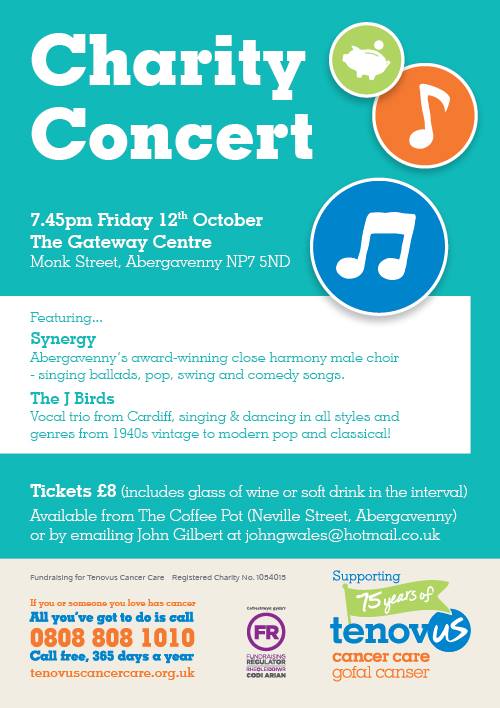 Synergy and the "J Birds" Tenovus Concert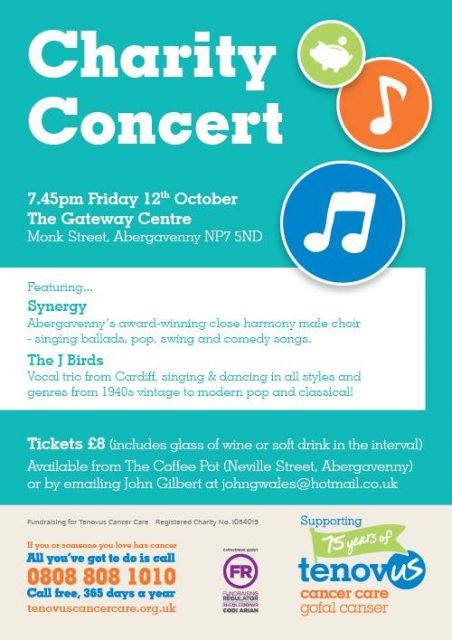 Look forward to a fantastic night of contrasting and uplifting accappella music featuring our latest material and a superb repertoire from the wonderful J Birds trio!
Friday 12th October, 7.30pm – 10pm, Gateway Christian Centre, Monk Street, Abergavenny NP7 5ND.
Tickets £8 including a glass of wine, contact John Gilbert on 07592998259 also on sale at The Coffee Pot, Neville Street, Abergavenny.
All proceeds will go to Tenovus Cancer Care.